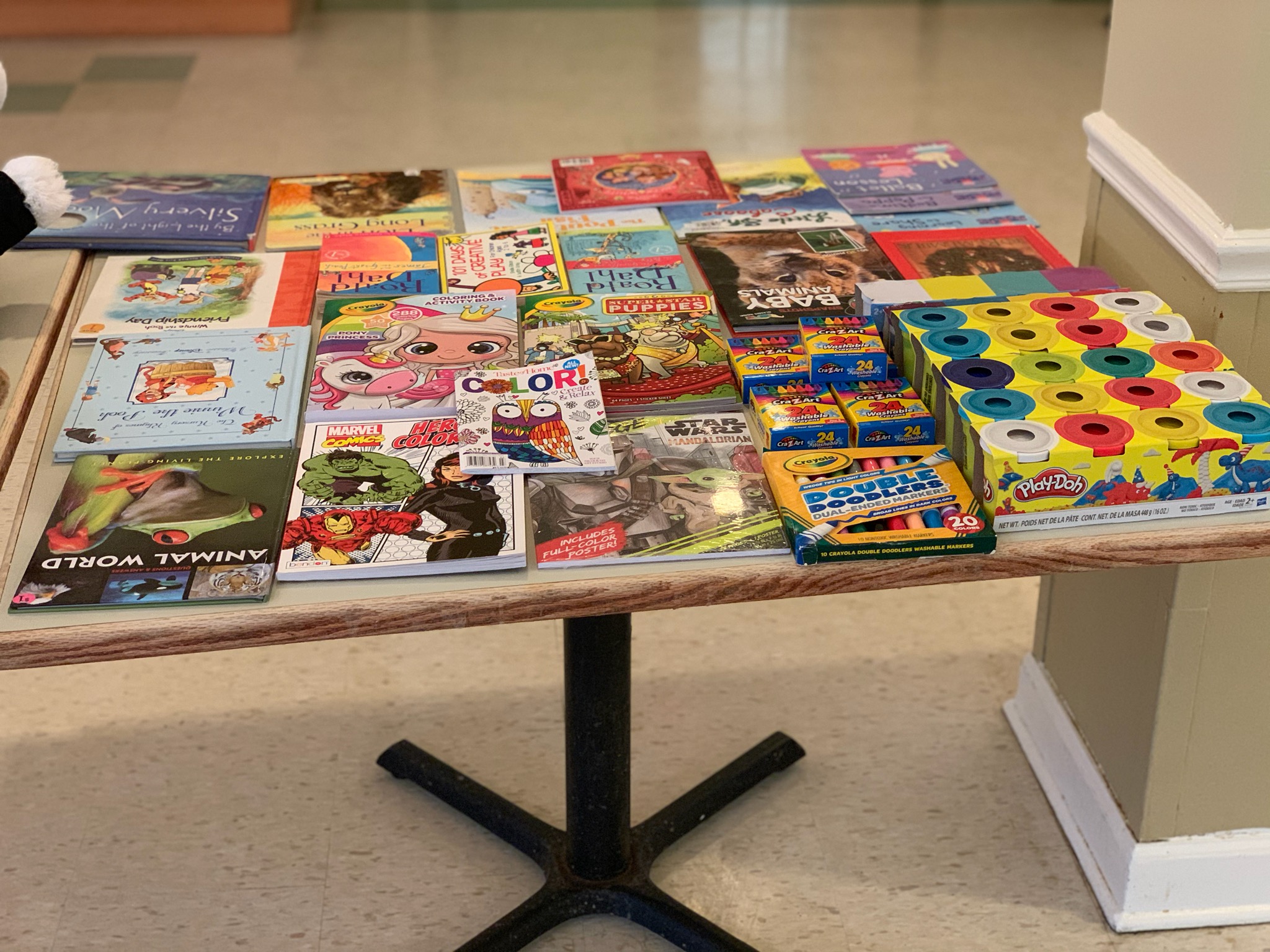 Stories worth sharing from the Activities Department at Meadowbrook Manor of Naperville
1 – Meadowbrook Manor of Naperville has been Pairing with a group clled LHWTA (Lifting Hearts with The Arts, a High School organization aimed at providing personalized visits with a Dozen of our Residents, each week). This union has given our Residents the opportunity to get to know local High Schoolers and be entertained with their music, arts and discussions.
2 – National Make A Difference Day, Monday, October 26th, 2020.
The Employees and Residents of Meadowbrook Manor of Naperville will be working together to make at least 100 care packages for the guests of the Hesed House (Homeless Shelter) of Aurora. Activity Director, Aubrey Adams, successfully raised over $3,000 worth of donations, to put together a total of 125 bags for the Hesed House.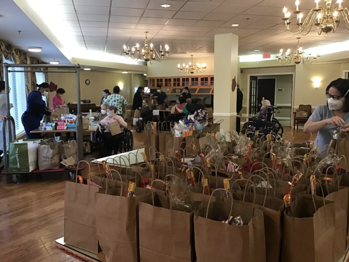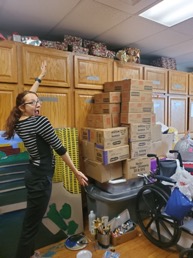 3 – In the absence of the Hairstylist at Meadowbrook Manor of Naperville, Aubrey Adams (Activity Director) and Carrie (Ward Clerk) have re-opened the Beauty Parlor for a clean and contained environment and cut/colored/styled a combined total of 113 heads of hair, to keep the Residents feeling dignified and looking dapper!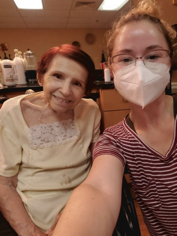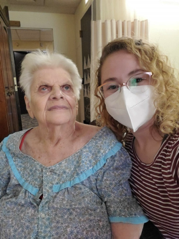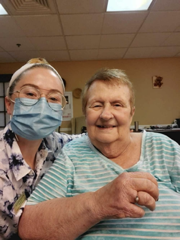 4 – At the prompting of Joyce Molino, Dementia Care Director and Aubrey Adams, Activity Director, Meadowbrook Manor of Naperville is putting together "My Life Stories" for each resident at the facility. After completing the stories, they will be alphabetically organized into a binder for each floors Nursing Station. Before turning to pharmaceuticals, staff will turn to these life stories for non-pharm interventions for any attention seeking behaviors.
5 – Meadowbrook Manor of Naperville is doing a discussion prompt/Art installation, called "Meet me at the Murals" in the Hamilton Unit. There will be a total of three 4'x5' paintings of Chicago, painted by their Activity Director, Aubrey Adams. Each painting will have 2 different discussion prompting questions located on either side. One side will have trivia questions (and answers) about Chicago for the higher functioning residents and family members to enjoy. The other will have lower level discussion prompts, such as; how many bridges are in the painting? What colors do you see in this painting?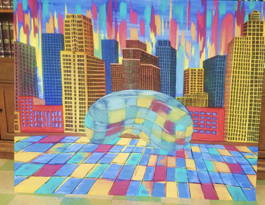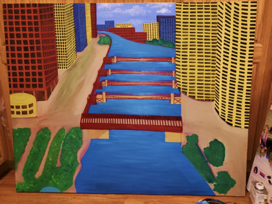 6 – Joyce Molino, Dementia Care Coordinator and Aubrey Adams, Activity Director are starting a new program called "Resident of the Day". Each day, a resident on the third floor is given the spotlight from the nursing staff and managers. This resident will be formally greeted by the Activity Aide, explained that it is their day and given a little goodie bag with their favorite treats. Throughout the day, each department will pop in to meet/greet the resident and offer their help in any way. Nursing staff will do a through inspection, head to toe, maintenance and housekeeping will pop in to make sure the room is in tip top shape and everyone will make the Resident feel seen and validated in their residency.
7 – Joyce Molino, Dementia Care Coordinator and Aubrey Adams, Activity Director embraced the idea of Pet Therapy and brought four Parakeets into the facility to live on the Dementia unit. These birds are cared for by the Activities Team, and are enjoyed and loved by all Residents, especially those having a bad day, and need a happy distraction.
8 – Aubrey Adams, Activity Director has taken Pet Therapy a step farther, by bringing in her personal Dog, a 20lb Pomsky, on a weekly basis for 1 on 1 puppy visits. In addition to the puppy visits, a Hypoallergenic, Blue Point Siamese, by the name of Brooks, has been made the newest Resident on the third floor. Brooks attends morning meetings with the Managers and actively participates in 1 on 1 visits with cat loving Residents throughout the entire facility.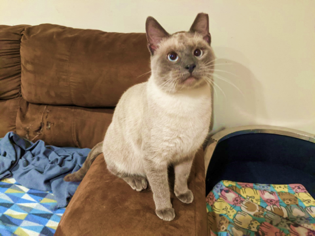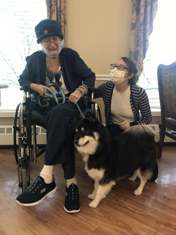 9 – Joyce Molino, Dementia Care Coordinator, and Aubrey Adams, Activity Director have embraced Reiki Therapy as a new beneficial 1 on 1 activity, especially for Residents who suffer from more severe cognitive impairments. Activity Aide, Sara Shenkel is currently earning her Reiki Master Certification, so she can share the healing of positive energy with Residents daily. For those who are unaware of what Reiki is, this is an Alternative Therapy created in Japan in the 1800's. Reiki is the meditative art of energy transfer, through the hands.